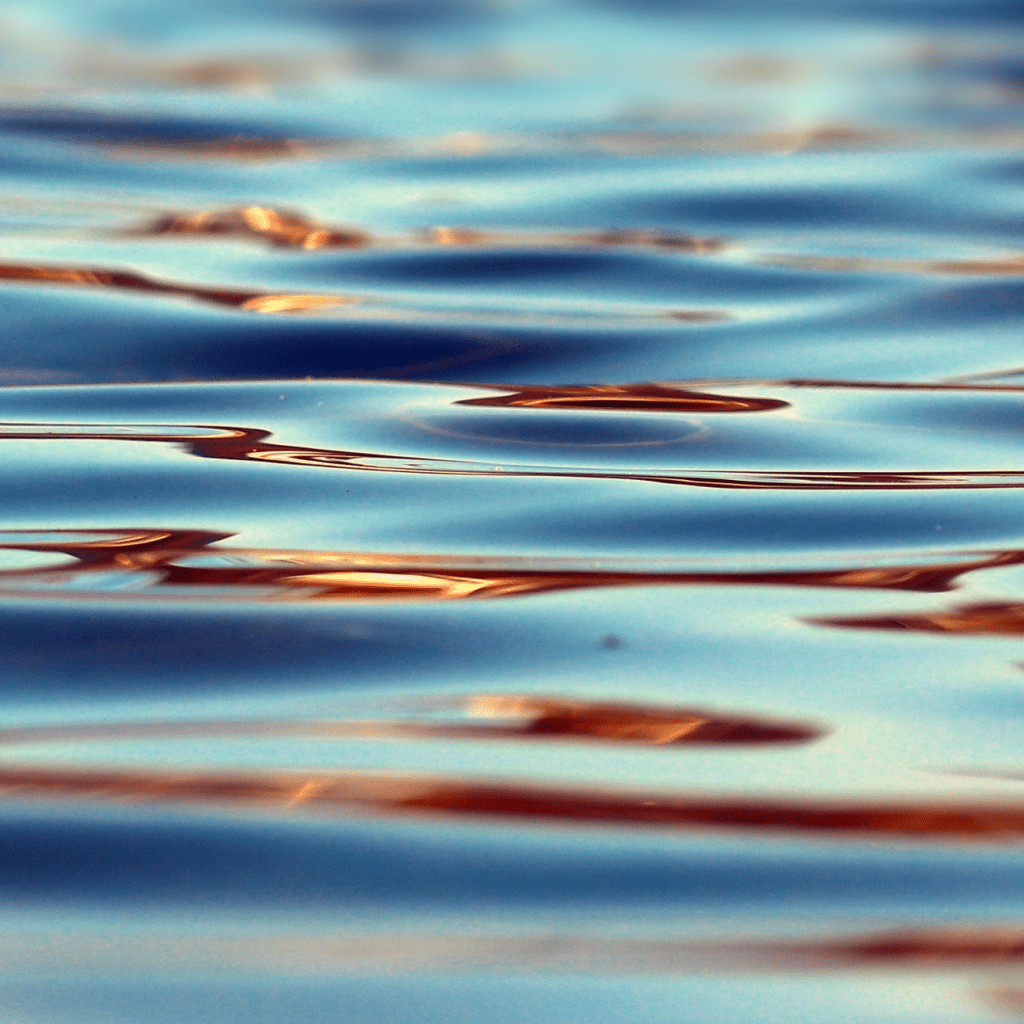 Something deeply spiritual shifted in me last week during the Akron Weekend for Water, I joined my neighbors and friends from all over the region for a prayer walk through my neighborhood along the Little Cuyahoga River. It was a sacred pilgrimage to be reoriented in the truth that water is life.
Water is a pervasive biblical symbol. In the first stanza of Genesis, in God's covenant with Noah and Moses. In the Psalms and woven through Jesus' ministry. Indeed, an elaborate depiction of Creation fully restored is found in the last pages of our Bible: "the river of the water of life…flowing from the throne of God." That spiritual importance is paralleled in the sacred traditions of Indigenous peoples world wide. In those traditions, water connects the physical and the spiritual: the first medicine, Mother Earth's lifeblood. Their wisdom reminds us that our relationship with Creation begins with water.
The Weekend of Water began at the Shaw JCC in Akron on Friday with the Elder Wisdom Shabbat. As the event's lead organizer Angela Miller put it, "This was a moment so holy that we wanted to take our shoes off." Ojibwe activist Sharon Day spoke about the sacred role of Nibi (Water) Walkers. She emphasized the importance of passing down this responsibility to future generations. In a powerful moment, she asked the audience to consider the value of protecting our rivers, which Indigenous people believe affects the next seven generations. In an altar-call moment, she implored the audience, "Are our rivers worth protecting? Is the future of our great grandchildren worth protecting? What do you love?" In a powerful response, Rabbi Jeremy Lipton of Beth El Congregation invoked the rabbinic tradition: "Torah is water," He proclaimed, "Water is life!"
When I was invited to the front to announce Saturday's Nibi Walk, Sharon Day's probing question still lingered: "What do you love?" I thought of the resurrected Jesus' interrogation of Peter, "Do you love me?" I thought of John the Revelator's call to repent and return to our first love. I thought of my seven- year-old daughter Joey, then of our home and the
community that has become like family to us. Then I remembered Winifred Gallagher's phrase that saving our neighborhood means saving the world. I felt a sobering sense of conviction: "I love my family, my home, and my neighborhood, and now I've been beckoned by the heart of God to repent and embody God's love for the river that runs through it."
In a room filled with Jewish love and profound Indigenous wisdom, I spoke about the freedom of personal conscience that we value in the United Church of Christ. I shared how this freedom comes with the responsibility to question the disastrous and sinful history of colonialism in our traditions and practices. I was on a quest, I explained, to decolonize my faith, my spirituality, and my tradition. Saturday's Water Walk was a personal act of tishuva, of repentance, of turning around. It was an act of prayer, opening ourselves up to learn from our Creator through Indigenous wisdom how to love our watershed and be more faithful in our relationship to Creation.
On Saturday, in partnership with the Community Life Collaborative, we hosted a neighborhood gathering of conservation and environmental organizations from the area. Then later in the day, we gathered in the cold at the Stuber Street Bridge to offer prayers and songs to bless the water of the Little Cuyahoga. During the mile-long prayer walk, 23 of us followed a sacred vessel of contaminated-now-blessed river water followed by an eagle's feather.
For a moment, Joey and one of our neighbors carried the vessel while I followed with the feather. When we reached the culmination of our pilgrimage on the Otto Street Bridge, Joey and our neighbor each looked up and pointed out our houses on the hill above us. At that moment, as we returned the water in the river and sang Anishinaabe river songs, what crystalized in me was a profound sense of the sanctity of water. As I learned from Sharon Day, caring for our water is a spiritual responsibility. "It is harder to treat something with disrespect once you've honored and prayed for it," once we know God has called us to it, once its wellbeing has made a claim on your life.