ARN November Gathering
---
THU NOV 4, 2021
7 – 8:30 PM
Zoom (link)
This event has ended.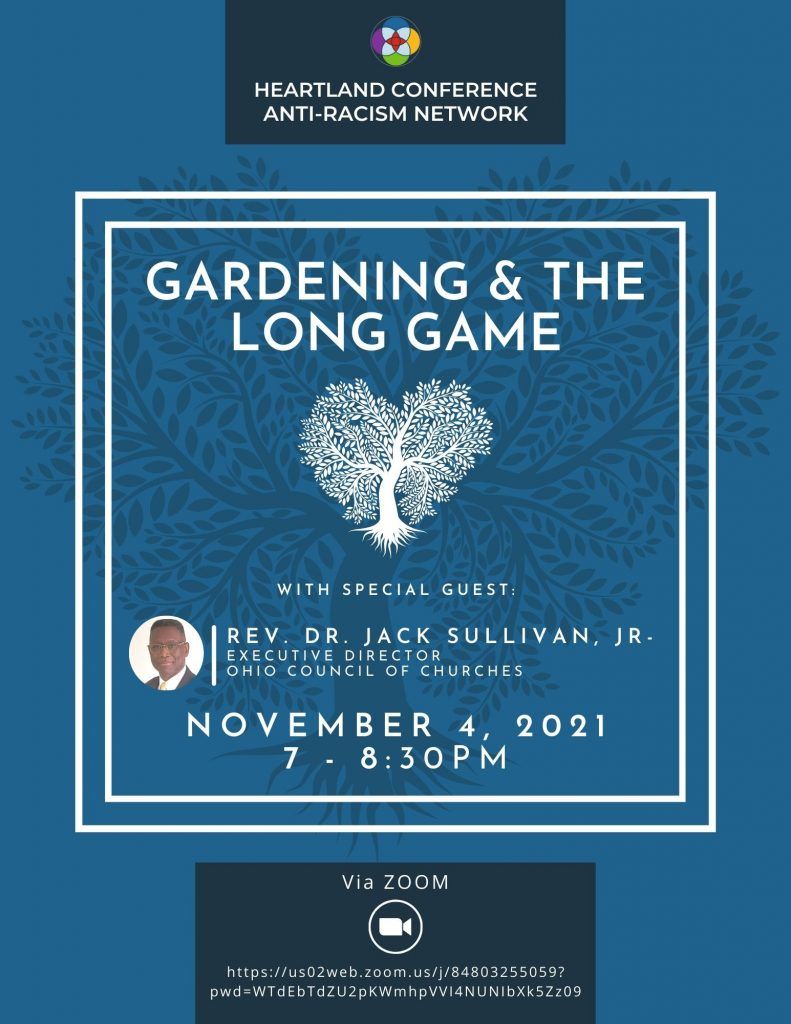 Heartland Conference Anti-Racism Nov 4 Gathering
This event has ended. You will find follow-up resources from the event in the Canva resource deck below, including videos, presentations, references, and more.
Event Details
On November 4 at 7 PM, we will have the honor of spending the evening with our special guest, Rev. Dr. Jack Sullivan, Jr., the Executive Director of the Ohio Council of Churches. The theme for the evening's conversation will be "Gardening & the Long Game."
Please see the attached flyer, and please share it broadly.
Who: Heartland Conference Anti-Racism Network
What: Gardening & the Long Game
When: Thursday, November 4 from 7 to 8:30 PM
Where: Zoom (link)